Special EventsandServices
National Day of Prayer
Thursday, May 2 at 12:00 noon, Hartland Town Hall
Everyone is invited to this annual day of prayer.

Pulled Pork and Chicken Dinner Fundraiser
Saturday, May 4 from 5:30 - 7:30 pm
Location: First Church Parish Hall
$10 per person, Family max. is $40.00 children under age 5 are free
Take out is available!
VENDOR FAIR

Saturday, May 11 from 10:00 am to 3:00 pm
Location: First Church Parish Hall
Many vendors are scheduled to attend. Raffle prizes for each vendor, will benefit First Church.
Moji Life, Touch Stone Crystals, Natural Hand Crafted Body soaps, Color Street, Party-Lite, Chalk Couture, Avon, JR Watkins, Sensy, Perfectly Posh, Tupperware, Traveling Vineyard, Beauty Counter, Tastefully Simple, Norwex, Origami Owl, Paparazzi, Pampered Chef, Wine Shop at Home and Thirty-one!
Making h
ART

land

Location: First Church in Hartland, Parish Hall. CALL the church to register: 860-653-6495.

A Minimum of 5 people signed up are needed to hold this class!

The below class is for all skill levels ages 12 and over. $15.00 per person (varies by class)

Cash payments will be collected at the beginning of the class.
Saturday, May 11 from 6:00 - 8:00pm
felt heart craft and a Mother's day craft
More events will be offered. If you are an artisan/craftperson who would like to lead an upcoming class, please contact leclercsj@gmail.com with a description, picture(s) and cost. Thanks!
****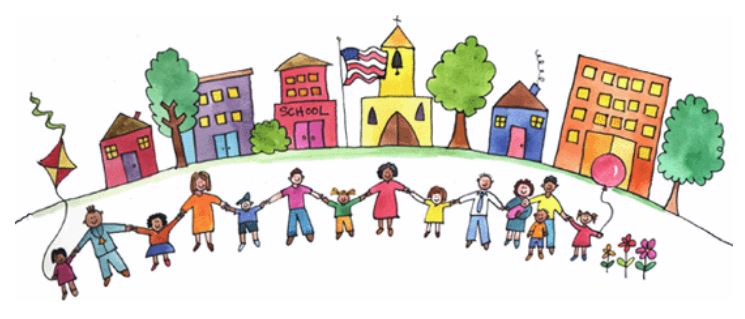 Community Playgroup meets on the fourth Saturday of the month.
Next Date: April 27, 2019 from 9:30am to 11:00 am
Monthly Community Luncheon
12:00 noon - 1:30 p.m.
On the first Monday of the month (unless otherwise noted, then it will occur on the Second Monday) First Church in Hartland holds a luncheon in the Parish Hall. This is a FREE community event. Everyone is welcome!
If you can volunteer or donate a soup or dessert please call the church office.
Menu includes a variety of soups, breads, desserts and beverages. Occasional catered lunches are offered.
Blood pressure screening by a nurse from the Farmington Valley Visiting Nurse Assoc.
Next Luncheon will be Monday, May 6, 2019
Silver Lake Conference Center
Summer Camp Open House
Sunday, May 19 from 1:00 to 5:00 pm
Camp tours - disc golf - cookies - high ropes challenges - hayrides - giveaways - campfire with marshmallows - & more!
Tours and information, open to the public. RSVP to slcc@ctucc.org. Located in beautiful Sharon, CT. Programs for youth in grades 4 through 12. For more information, please click on link below: